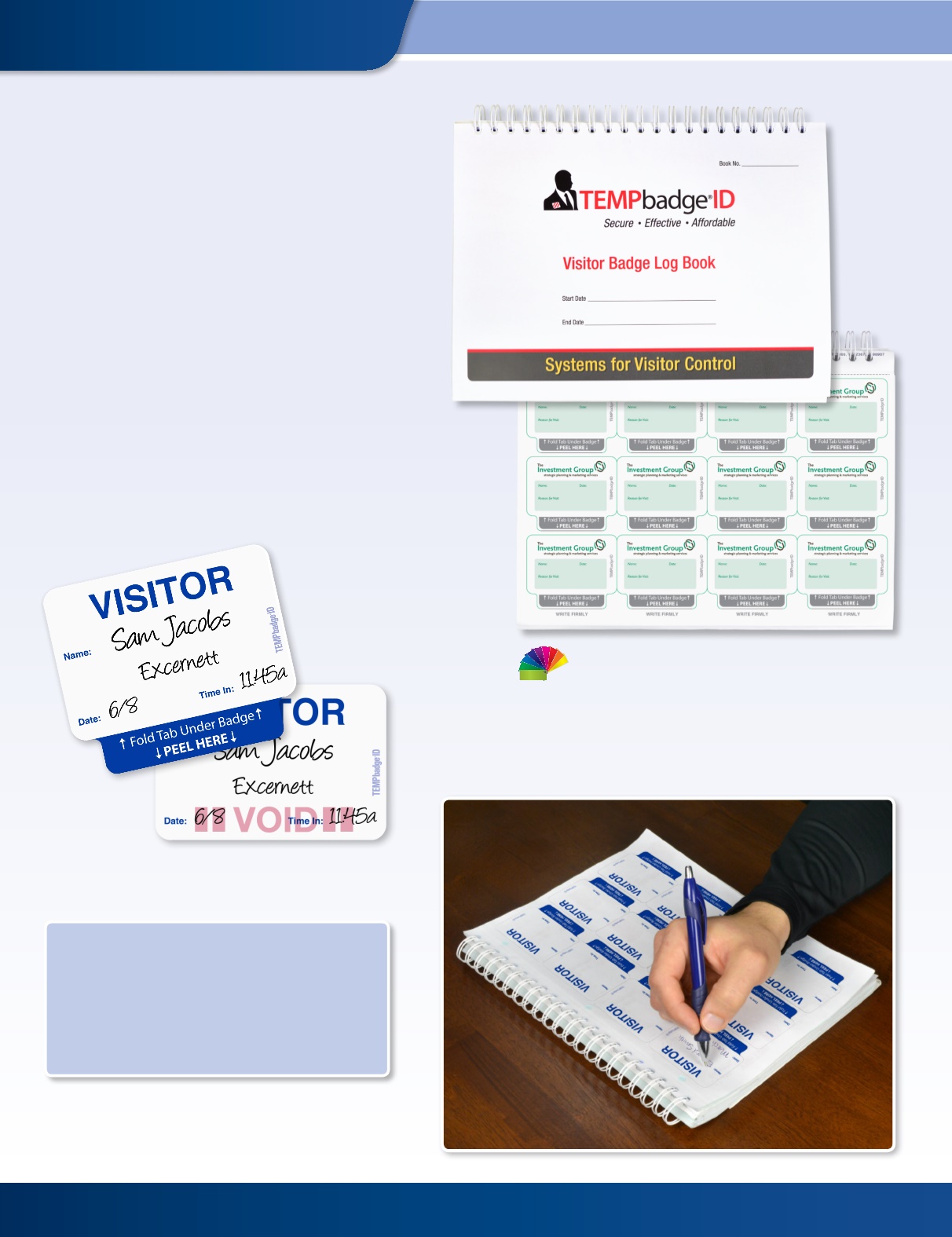 Visitor Badge Log Books
78
Customize It!
Call us today to start designing a
Visitor Badge Log Book with your
own custom graphics and text.
The TEMPbadge® Visitor Badge Log Book is Visitor Management,
simplified! This innovative sign-in system allows you to keep
a record of your visitors and issue them a self-expiring visitor
badge – all in one easy step!
Confidential Visitor Documentation.
When a badge is filled out, a duplicate copy is recorded (which
cannot be seen by future visitors).
Self-Expiring Visitor Badges.
For added security, the badge will display a red-colored "VOID"
after the visitor has been on site for the allotted time.
Easy-to-Use, Low-Cost Solution.
This simple sign-in system can serve as a complete Visitor
Management solution without any extra equipment or software!
Easy, cost-effective solution for recording and
badging your visitors
VISITOR BADGE LOG BOOKS
Valid
Expired
Use our in-stock version (shown below) or create
your own custom version with your logo, name, etc.