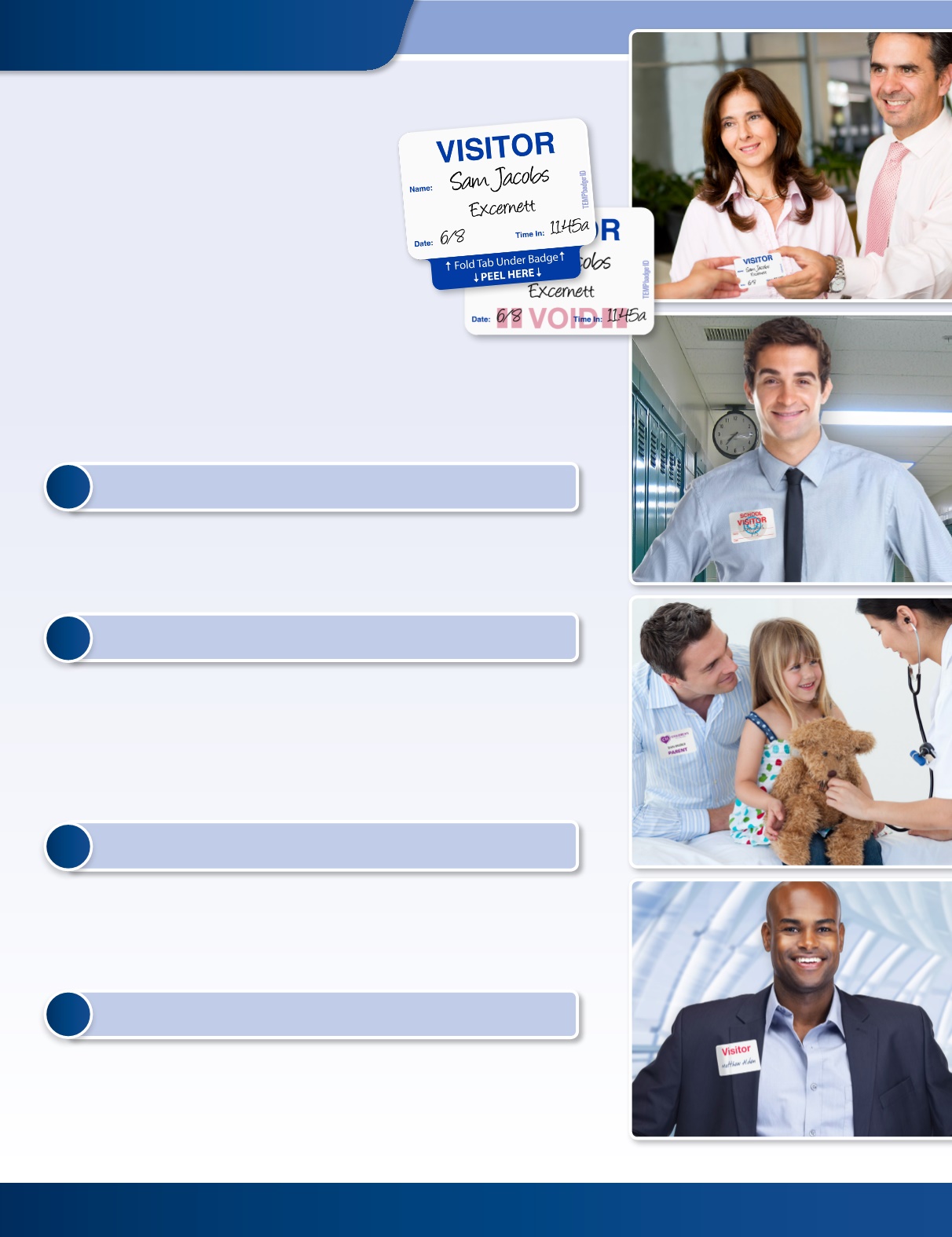 Visitor Management
76
Expired
Valid
Why is a Visitor Management System Important?
1
You know who is in your facility - at a moment's notice.
• Access to accurate, real-time records of non-staff personnel
• Seamless visitor documentation and an easy-to-access audit trail
2
• Improves the overall security of your personnel and property
• Ensures unauthorized visitors are not left unsupervised with your assets
(VISITOR – Escort Required)
• Creates a permanent record of meetings, dates and attendees for
intellectual property disputes
You're prepared for visitors who may not be your friends.
4
• Enhances your corporate image with a professional-looking system and badges
• Creates an efficient sign-in process (and eliminates long lines in your lobby!)
• Improves productivity and eliminates human errors
You can make a powerful first impression with your visitors.
3
You can safeguard all on-site personnel and visitors
(and your regulatory compliance, too).
• In case of emergency, all staff and visitors can be marshaled to a safe area
• Ensures compliance with internal policies, occupational health and safety
regulations, and government regulations (specific industries)
VISITOR MANAGEMENT:
BEST PRACTICES FOR SAFETY,
SECURITY AND SUCCESS
In today's unsure times, your organization faces a
myriad of potential threats: crime, vandalism, industrial
espionage, global terrorism, and workplace violence,
among others. The security of your employees and
property are at risk every day – and it all begins at your
front door.
Now more than ever, it's vitally important to have an
effective Visitor Management system that will keep the
wrong people out – and create a smooth, professional
experience for your welcomed visitors.